Catalog>Piece of Coal Music>Ba(SH)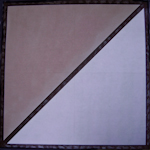 Ba(SH) Live March 23rd, 2011
by
Ba(SH)
Price: $5.00
Available in:
FLAC, WAV, MP3, OGG
Ba(SH) is a trio comprised of some of Chicago's favorite jazz musicians:
Geof Bradfield- tenor saxophone, bass clarinet
Clark Sommers- bass
Dana Hall- drums

The seven live tracks posted here were recorded on March 23, 2011 as part of the HOUSE PARTY STARTING JAZZ SERIES curated by Dave Miller and Andrew Trim. The performance was recorded, mixed, and mastered by Caleb Willitz...released on September 28, 2011.

All tunes composed by Geof Bradfield (geocentric music) unless otherwise noted.
Track Listing